Maths
At Tweseldown Infant School we believe...
Mathematics is a tool for everyday life.
It is a whole network of concepts and relationships that provide a way of viewing and making sense of the world. It is used to analyse and communicate information and ideas and to tackle a range of practical tasks and real life problems.
At the centre of our approach to the teaching of mathematics at Tweseldown Infant School is the unwavering belief that all children have the potential to succeed. We believe that all children need a deep understanding of the mathematics they are learning so that: future mathematical learning is built on solid foundations. We use a mixture of the NCETM (National Centre for Excellence in te Teaching of Mathematics) spines, White rose and Power Maths schemes of work to underpin our planning and delivery of mathematics across the school. We ensure the children are all able to access lots of fun, practical activities including plenty of opportunities for outdoor learning.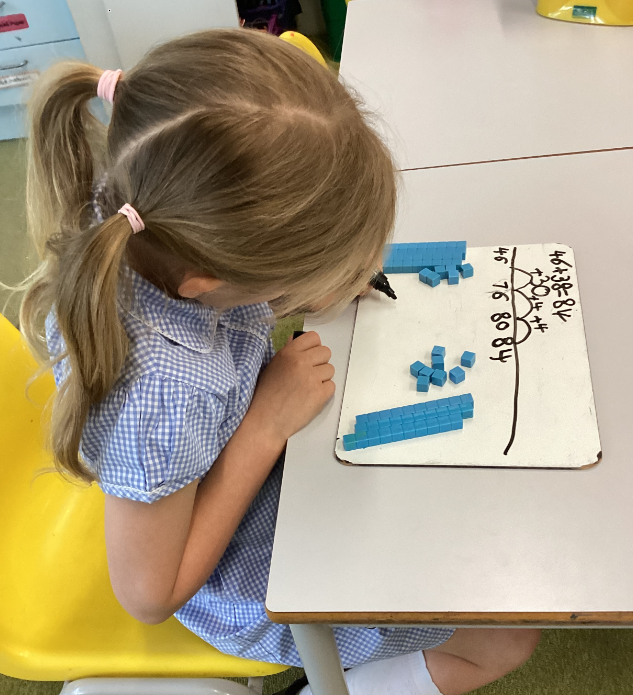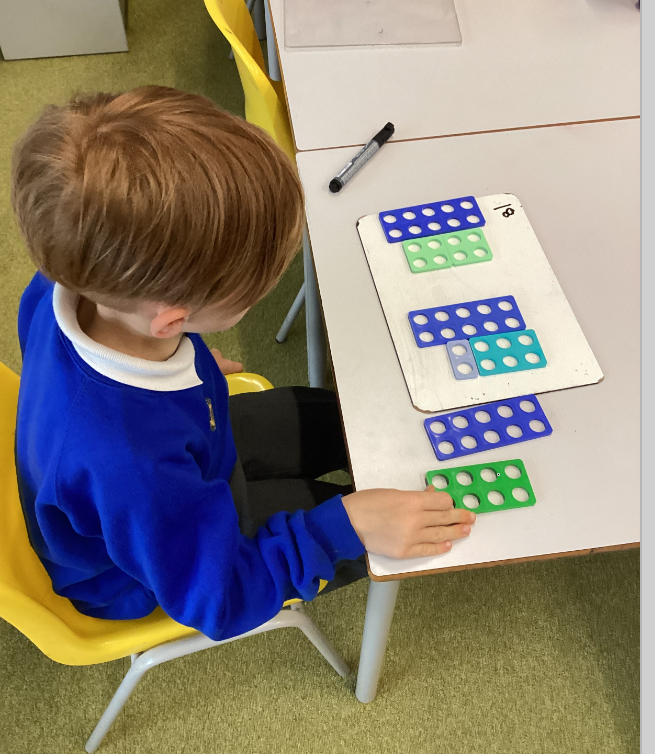 At Tweseldown Infant School we aim to develop:
a positive attitude to Mathematics and an awareness of the fascination of Mathematics linked to real life
competence and confidence in mathematical knowledge, concepts and skills
an ability to solve problems, to reason, to think logically and to work systematically and accurately
initiative and an ability to work both independently and in cooperation with others
an ability to communicate mathematics, verbally and in written form
an ability to use and apply mathematics across the curriculum and in real life
an ability to master concepts rather than learning procedures by rote
Through careful planning and preparation we aim to ensure that throughout the school, regardless of ability, race or gender, all children are given opportunities for:
practical activities and mathematical games
problem solving and investigations
individual, group and whole class discussions and activities
open and closed tasks
a range of methods of calculating e.g. mentally, practically, written
working with computers as a mathematica tool
At Tweseldown Infant School we work closely with Hampshire local authority, and we follow their progression of skills for all of the Maths domains (subject areas e.g. addition and subtraction).
Attached is further information about the high quality curriculum which is delivered at Tweseldown Infant School:
How can you help at home? Please se the attached 'Online Maths too to support learning below.
Play Mathematical games:
https://www.topmarks.co.uk/Search.aspx?Subject=16&AgeGroup=2
https://mathsframe.co.uk/en/resources/category/22/most-popular
https://www.bbc.co.uk/bitesize/subjects/zjxhfg8