ELSA
Meet the ELSA Team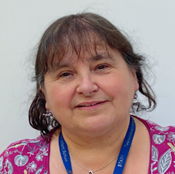 Mrs Fairclough Mrs Knight Mrs Hill
ELSA – Emotional Literacy Support Assistant 'Children learn better and are happier in school if their emotional needs are supported.' What is an ELSA? ELSA practitioners are Learning Support Assistants who have been trained by the Hampshire Educational Psychologists Team.
Part of an ELSAs role is attending half-termly supervision meetings with an EP and other ELSAs allowing for continuous role development, problem solving and support from other ELSAs.
ELSAs can help with: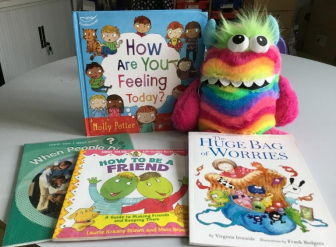 Social skills
Emotions
Anxiety
Loss and bereavement
Social and therapeutic stories
Self-esteem
Counselling – friendship issues/relationships
Anger management
Transition/change
An ELSA works on issues that manifest themselves in school, for those children who find themselves experiencing problems with their emotional needs programmes of support are planned and delivered.
Usually a session is 1:1 with the child, the session may be child initiated or working on specific problems but sometimes group work is more appropriate especially in the area of social and friendship skills.
S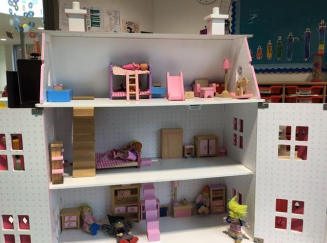 essions are held in a calm, safe space and are made fun, using a range of activities such as games, role-play with puppets/dolls house, arts and crafts. A typical session lasts between 30-45 minutes once a week over a period of 6 to 8 weeks.
An ELSA may not always be able to 'fix' a child's problems but they are always available to listen, provide extra TLC and support them in a calm, reflective way to enable the child to share their thoughts and feelings.